Alpenglow includes a bunch of features to help you not miss out on an incredible Sunrise or Sunset.
Quality Predictions
Check Sunrise or Sunset forecasts based on atmospheric conditions.
Magic Hour Times
Sunrise, Sunset, Blue Hour, and Golden Hour Times for any location or date.
Forecast Notifications
Alpenglow will send forecasts via Push Notifications. Configure notifications to only be delivered if things are looking particularly good.

ALPENGLOW
06:40
Sunset is predicted to be Great (76.24%) in Cupertino.

ALPENGLOW
18:54
Sunrise is predicted to be Poor (11.19%) in Cupertino.
Available with Alpenglow Pro
Add Alpenglow to your Home Screen or Lock Screen.
Forecast Widgets require Alpenglow Pro.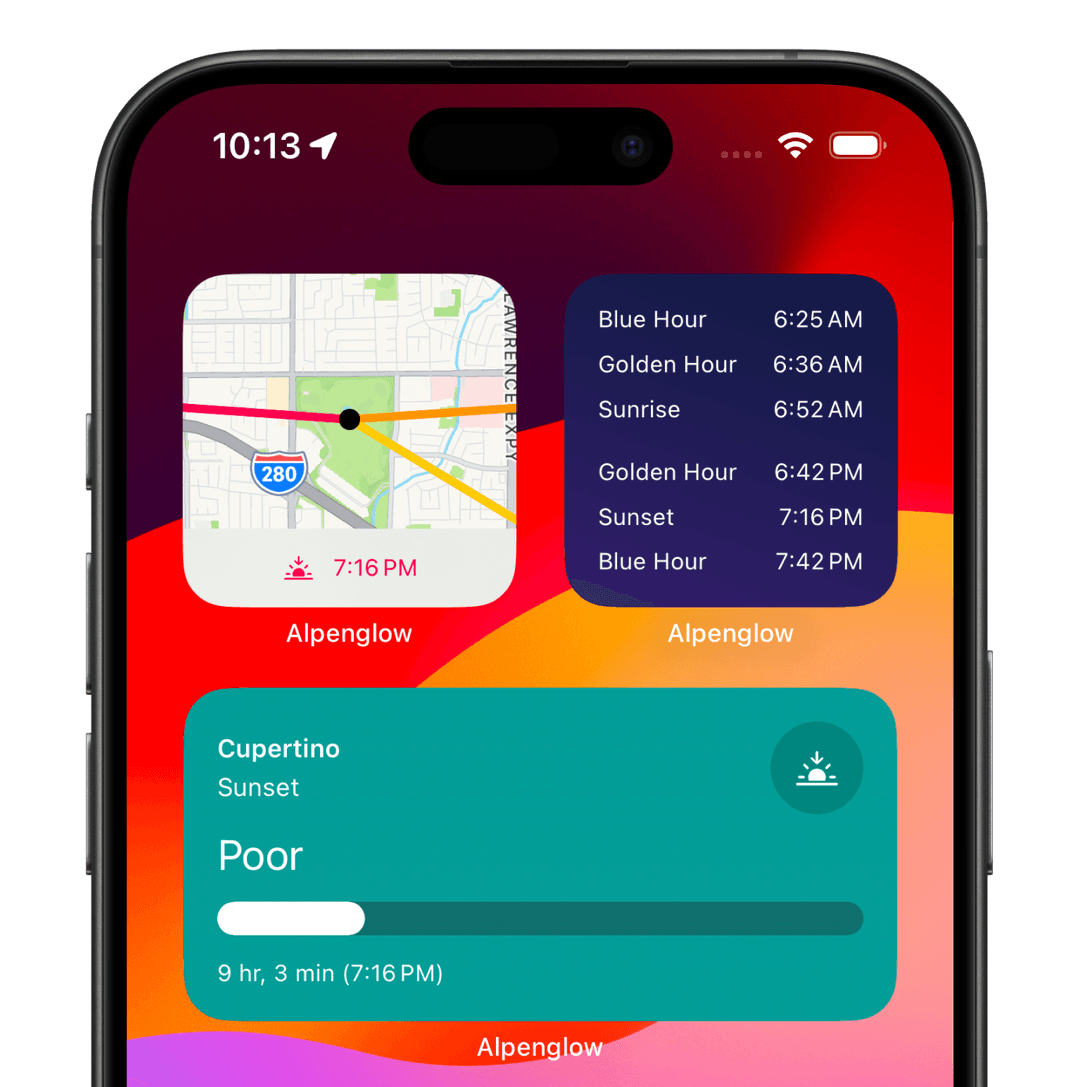 Reminders
Enable Reminders for Sunrise, Sunset, and Golden Hours, so you never miss out.

ALPENGLOW
06:40
Sunrise is in 1 hour at 07:40.
Apple Watch Complications
Check Magic Hour Times or Forecasts right on your wrist.

Map
Check the Sun Direction for any location or date/time.
Currently not available on Android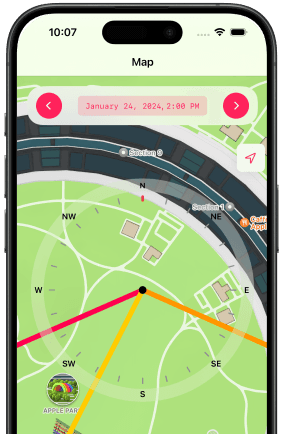 Share Forecasts
Easily share sunrise/sunset forecasts with friends and family via the Alpenglow App Clip.
Field Reports
Submit reports from your location to help improve forecasts over time.
Family Sharing
Share Alpenglow Pro with family with Family Sharing.
Not available across platforms.
Customization
Adjust the look and feel of Alpenglow by adjusting the UI color, App Icon etc.
Requires Alpenglow Plus or Pro.